M

a

k

e

w

a

y

f

o

r

t

h

e

a

r

c

h

i

t

e

c

t

u

r

e

o

f

v

o

l

u

m

e

s

.
"The love for clean, linear structures is there and is reflected in the care over the décor. The works manager preferred to minimise the interior design of the entire house to leave room for the architecture of the volumes. The main floor is located on the first level where
the living and sleeping areas mingle and merge with an interior design to which Zenucchi, together with the owner, has deliberately given a rational, geometric character, albeit softened by the warm, soft notes of the wooden floor."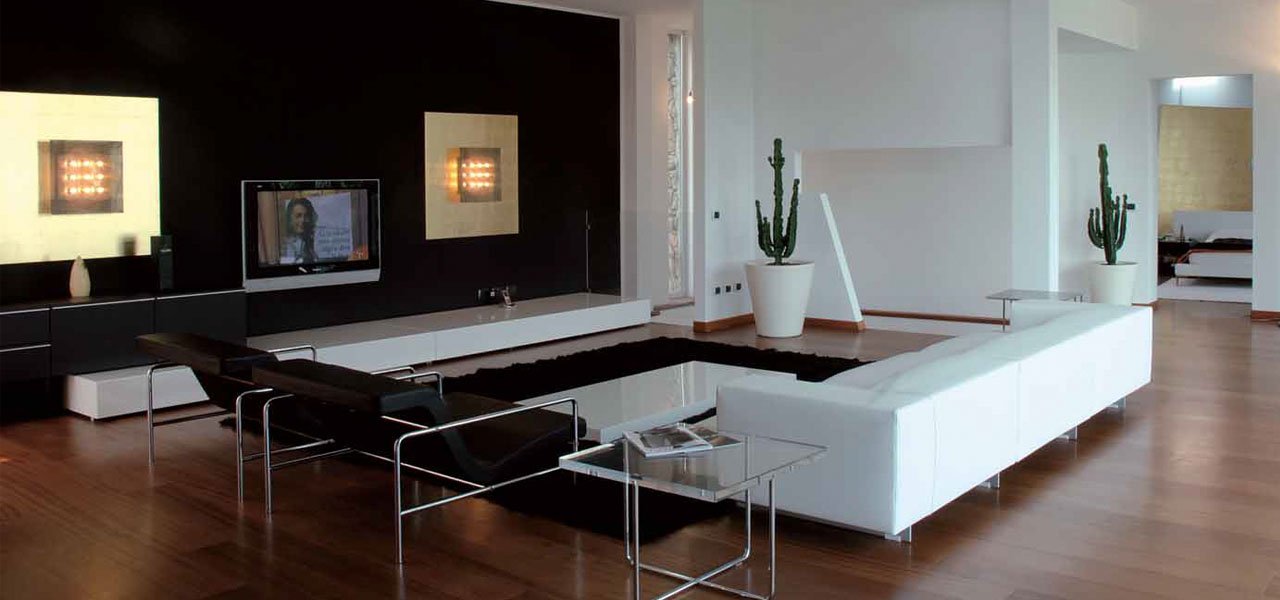 T

h

e

d

e

s

i

g

n

h

a

s

a

g

e

o

m

e

t

r

i

c

v

o

c

a

t

i

o

n

.
In addition to rigour and simplicity, the other clear sensation conveyed by the house is the distinct two-tone colour scheme that dominates the rooms and is, perhaps, the most striking visual impression. These colours define the living area, closed on the opposite side by the long, low Cappellini sofa chosen for the crispness of its absolute white upholstery. Two-tone colours, transparencies and rigour also in the adjacent Schiffini kitchen in which, without obstacles, the gaze blurs and the lines fade. The geometric vocation of the entire design is also clear in the scan of windows and French windows that open onto the garden on the ground and upper floors and through which the bright, intense sunlight enters.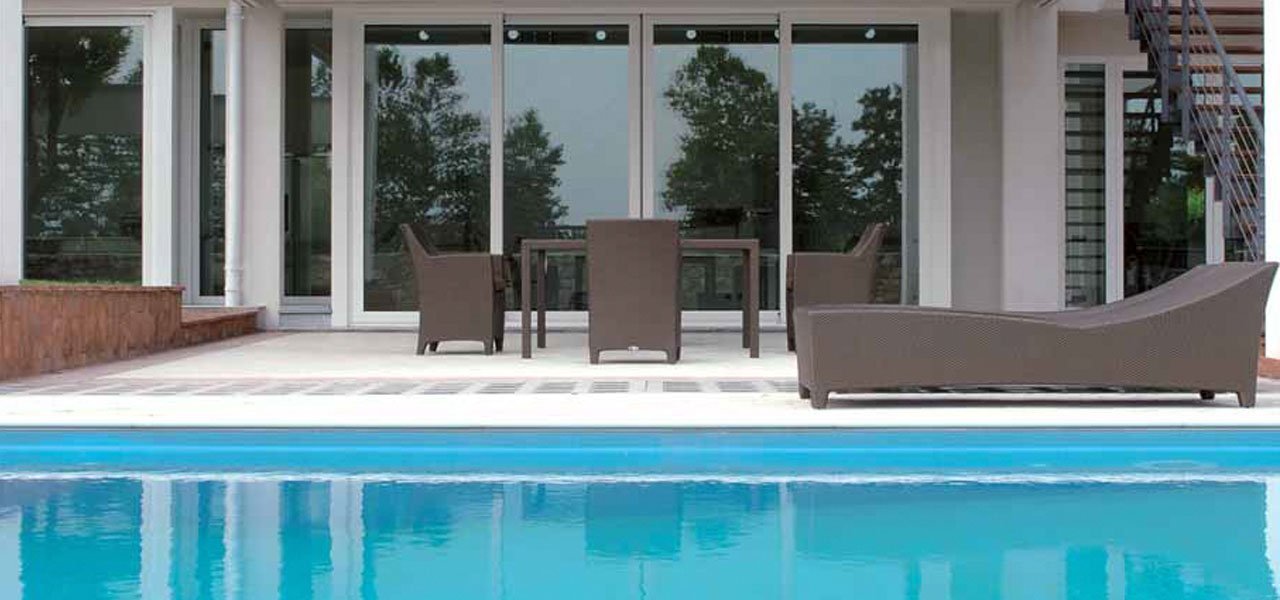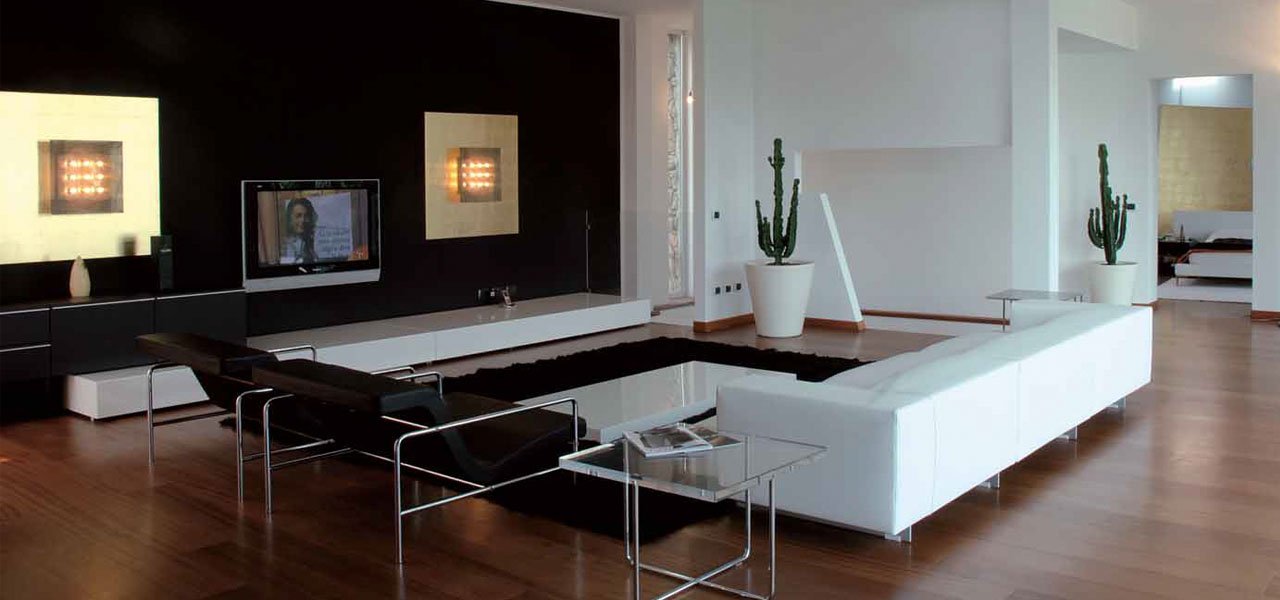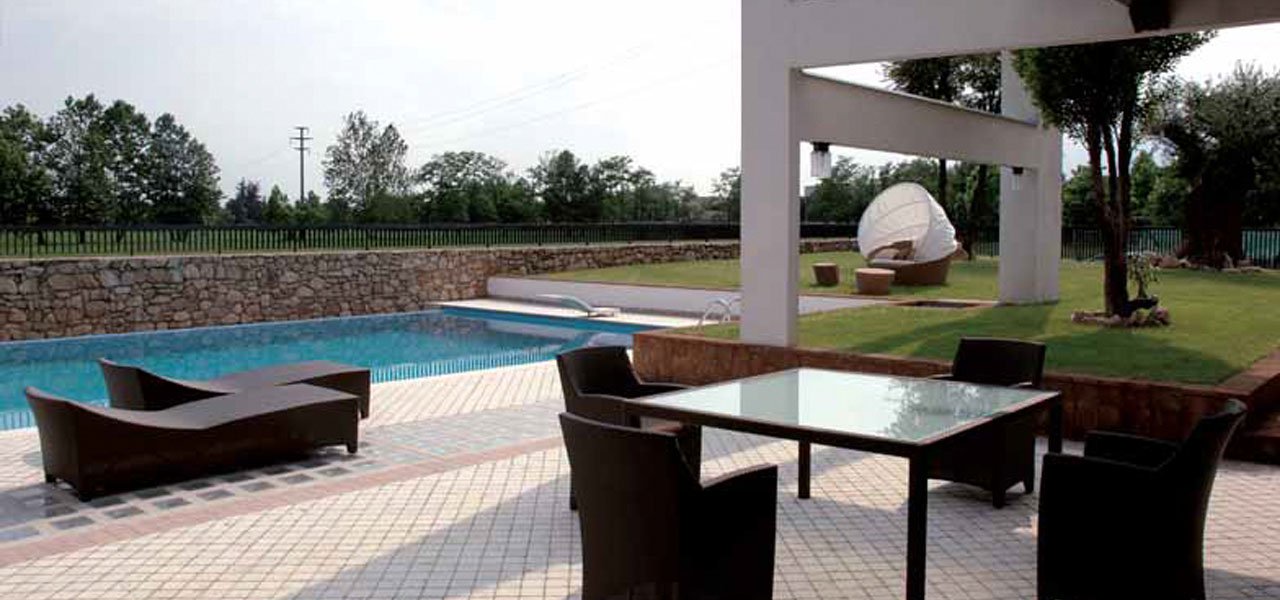 Click on the link button below to view and download our project brochure