A

b

o

u

t
T

h

e

h

o

u

s

e

a

s

a

n

e

x

t

e

n

s

i

o

n

o

f

t

h

e

s

o

u

l
All of our choices revolve around the people that live in the house, their lifestyle, their needs. Every design activity or technological application must serve them, managing design and construction complexities to ensure that life in their home is easy, simple and satisfying. This is our guiding principle and the reason why the focal point of our activities and work is always the person and our relationship with them, and the development of a customised project.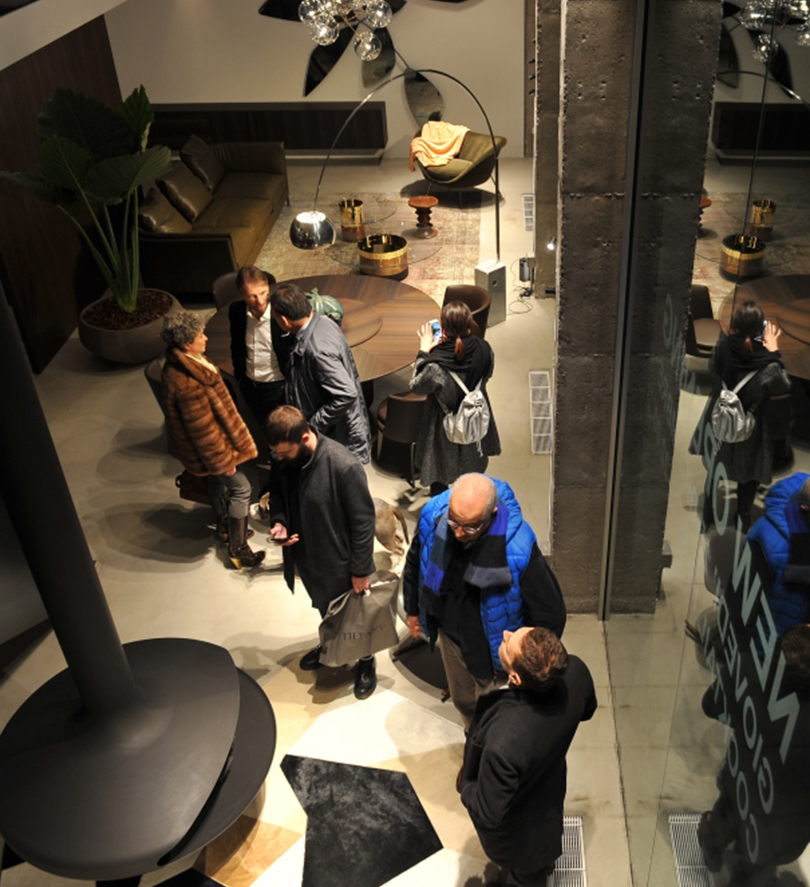 C

o

n

s

u

l

t

a

n

c

y
There is a strong and unbreakable connection between architecture project and interior design project. A chain that links design objects, chosen from among many, and the idea the home's designer had for that specific person, creating a domestic landscape that is a pleasure to inhabit. A place which, day after day, fills you with a small yet palpable dose of passion. A habitat that never feels alien but which reflects us. Every choice revolves around the person and is supported by the quality of the people that collaborate on the project.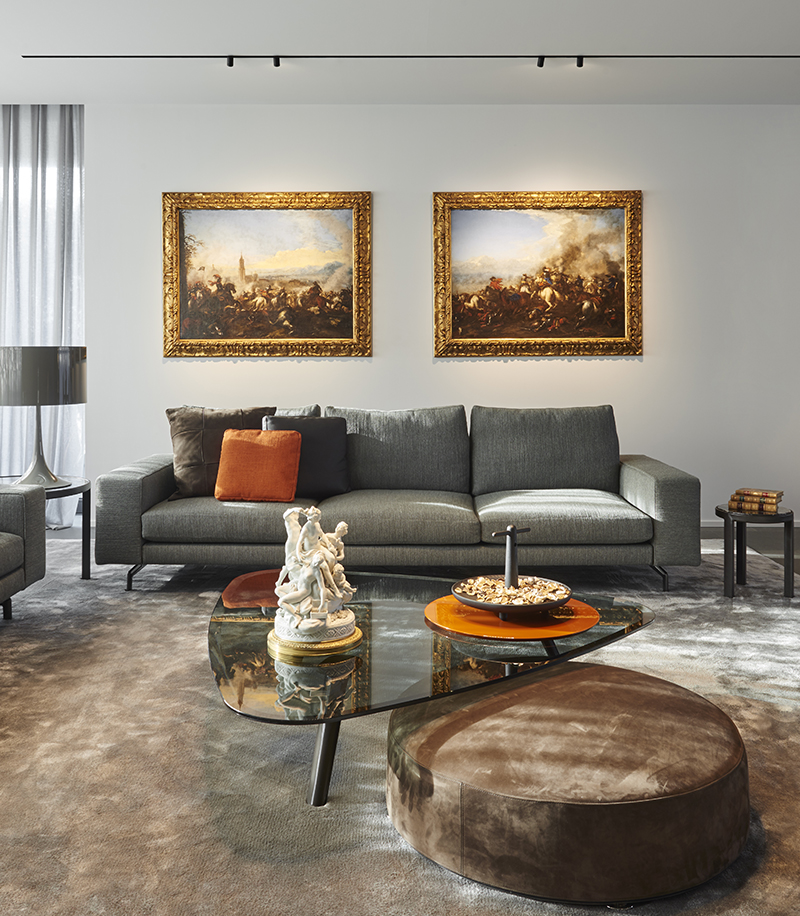 D

e

s

i

g

n
For over ten years Zenucchi Design Code has made the benefit of its experience available to both private customers and professionals through its consultancy and design service. With the help of its team of designers and, where necessary, external collaborators, Zenucchi always strives to create environments in which the customer feels at home, a domestic landscape that is never alien but which reflects the personality, needs and habits of the homeowner in every detail. During the design phase continuous dialogue with the customer is crucial in order to understand their needs and answer their questions.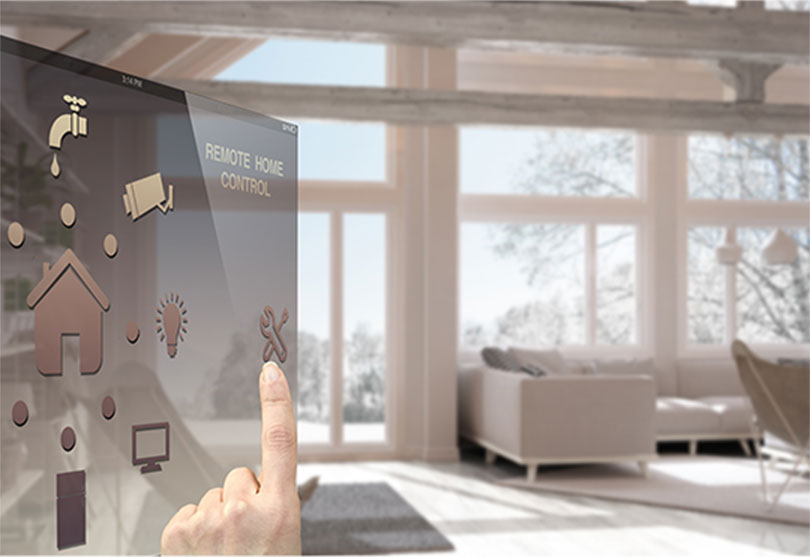 T

e

c

h

n

o

l

o

g

y
Homes have changed just as our behaviour and ways of living have changed, and this is even more evident if we consider how our needs have altered and how the technological advancement of the last decade has impacted on our way of life. These simple considerations were the basis for the H2D, Home Domotic Design project, a real and perfectly functioning house in which interior design is integrated with the most advanced domotics applications by Telmotor and Siemens, a contemporary and genuinely inhabitable home, a fascinating and unique architecture and interior design project.
Home: Interior design, from the plan to construction finishes, colours and materials, lighting project, structural furnishings, doors, sanitary fittings, taps and kitchens, furniture and accessories. Partial or total management of the executive development process, carrying out and management of work.
We are responsible for the partial or turnkey design of office spaces. We analyse the criteria and optimise the organisation of the space, develop projects for executive offices and reception, service and archive spaces.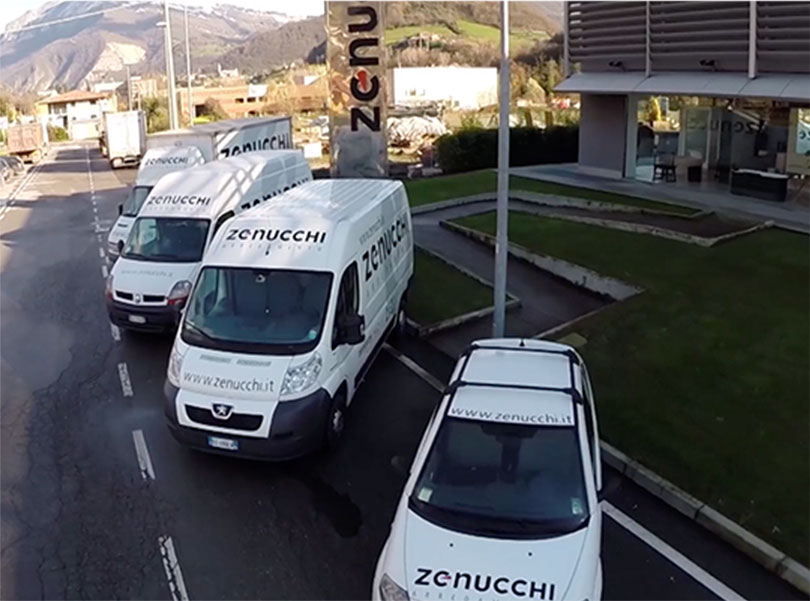 L

o

g

i

s

t

i

c

s
Zenucchi Design Code also has a large warehouse which it manages itself. This enables it to organise deliveries with the utmost efficiency and meet the needs of its customers. Zenucchi also has its own logistics service, making it an independent business that is able to personally deliver and assemble the furnishings its sells.
Close

Abbadia Lariana

Close

Abbadia Lariana

Close

Abu Dhabi

Close

Abu Dhabi

Close

Accra

Close

Accra

Close

Achrafieh

Close

Achrafieh

Close

Achrafieh, Beirut

Close

Achrafieh, Beirut

Close

Adelaide

Close

Adelaide

Close

Aspen

Close

Aspen

Close

Atene

Close

Athens

Close

Bankia

Close

Bankia

Close

Barcellona

Close

Barcellona

Close

Beijing

Close

Beijing

Close

Belfast

Close

Belfast

Close

Belmopan

Close

Belmopan

Close

Bengaluru

Close

Bengaluru

Close

Bergamo

Close

Bergamo

Close

Berlin

Close

Berlino

Close

Bingen am Rhein

Close

Bingen am Rhein

Close

Binjiang District

Close

Binjiang District

Close

Birkhadem

Close

Birkhadem

Close

Bishkek

Close

Bishkek

Close

Bogotá

Close

Bogotá

Close

Brescia

Close

Brescia

Close

Bucarest

Close

Bucarest

Close

Budapest

Close

Budapest

Close

Buenos Aires

Close

Buenos Aires

Close

Čakovec

Close

Čakovec

Close

Cannes

Close

Cannes

Close

Caracas

Close

Caracas

Close

Changzhou

Close

Changzhou

Close

Chengdu

Close

Chengdu

Close

Chenghai

Close

Chenghai

Close

Città Del Messico

Close

City of Mexico

Close

Cluj-Napoca

Close

Cluj-Napoca

Close

Cologne

Close

Cologne

Close

Corod

Close

Corod

Close

Creta

Close

Crete

Close

Dubai

Close

Dubai

Close

Eindhoven

Close

Eindhoven

Close

Firenze

Close

Florence

Close

Geneva

Close

Gerusalemme

Close

Ginevra

Close

Gotenburg

Close

Gotenburg

Close

Guangzhou

Close

Guangzhou

Close

Guiyang

Close

Guiyang

Close

Güngören, Istanbul

Close

Güngören, Istanbul

Close

Gurgaon

Close

Gurgaon

Close

Hanoi

Close

Hanoi

Close

Hazmieh

Close

Hazmieh

Close

Helsinki

Close

Helsinki

Close

Hergiswil

Close

Hergiswil

Close

Herzliya

Close

Herzliya

Close

Holderbank

Close

Holderbank

Close

Jal El Dib

Close

Jal El Dib

Close

Jeju City

Close

Jeju City

Close

Jerusalem

Close

Kelkheim

Close

Kelkheim

Close

Khet Lat Phrao, Bangkok

Close

Khet Lat Phrao, Bangkok

Close

Kiev

Close

Kiev

Close

Kiev

Close

Kiev

Close

Kowloon, Hong Kong

Close

Kowloon, Hong Kong

Close

Krasnodar

Close

Krasnodar

Close

Lagos

Close

Lagos

Close

Las Condes

Close

Las Condes

Close

Le Landeron

Close

Le Landeron

Close

Libreville

Close

Libreville

Close

Lima

Close

Lima

Close

Linsengericht

Close

Linsengericht

Close

Lione

Close

Lione

Close

Lisbon

Close

Lisbona

Close

Lome

Close

Lome

Close

London

Close

Londra

Close

Lucerna

Close

Lucerna

Close

Lugano

Close

Lugano

Close

Lussemburgo

Close

Luxembourg

Close

Lviv

Close

Lviv

Close

Maastricht

Close

Maastricht

Close

Macau

Close

Macau

Close

Maçka, Istanbul

Close

Maçka, Istanbul

Close

Madrid

Close

Madrid

Close

Manila

Close

Manila

Close

Melbourne

Close

Melbourne

Close

Messery

Close

Messery

Close

Miami

Close

Miami

Close

Milan

Close

Milano

Close

Monaco

Close

Mongolia

Close

Mongolia

Close

Montecarlo

Close

Montecarlo

Close

Montpellier

Close

Montpellier

Close

Morges

Close

Morges

Close

Mosca

Close

Moscow

Close

Mumbai

Close

Mumbai

Close

Munich

Close

Naveen Nagar, Banjara Hills

Close

Naveen Nagar, Banjara Hills

Close

New Taipei City, Taiwan

Close

New Taipei City, Taiwan

Close

New York

Close

New York

Close

Oslo

Close

Oslo

Close

Parigi

Close

Paris

Close

Pavia

Close

Pavia

Close

Perreux

Close

Perreux

Close

Perth

Close

Perth

Close

Petersburg

Close

Petersburg

Close

Piamborno

Close

Piamborno

Close

Praga

Close

Prague

Close

Queensway, Central, Hong Kong

Close

Queensway, Central, Hong Kong

Close

Ramat Hasharon

Close

Ramat Hasharon

Close

Riehen

Close

Riehen

Close

Rio De Janeiro

Close

Rio De Janeiro

Close

Roma

Close

Rome

Close

San Juan

Close

San Juan

Close

San Paolo

Close

San Paolo

Close

Sant Moritz

Close

Sant Moritz

Close

Santa Barbara

Close

Santa Barbara

Close

Santa Eulària des Riu

Close

Santa Eulària des Riu

Close

Santiago

Close

Santiago

Close

Seoul

Close

Seoul

Close

Shanghai

Close

Shanghai

Close

Sofia

Close

Sofia

Close

Strasburg

Close

Strasburgo

Close

Surat Thani

Close

Surat Thani

Close

Syktyvkar

Close

Syktyvkar

Close

Taranto

Close

Taranto

Close

Târgu Mureș

Close

Târgu Mureș

Close

Tel Aviv

Close

Tel Aviv

Close

Torino

Close

Tripoli

Close

Tripoli

Close

Turin

Close

Überlingen

Close

Überlingen

Close

Ulan Bator

Close

Ulan Bator

Close

Ulm

Close

Ulm

Close

Umago

Close

Umago

Close

Urla

Close

Urla

Close

Vancouver

Close

Vancouver

Close

Venezia

Close

Venice

Close

Verona

Close

Verona

Close

Vireux-Wallerand

Close

Vireux-Wallerand

Close

Walchwil

Close

Walchwil

Close

Wenzhou

Close

Wenzhou

Close

Wrocław

Close

Wrocław

Close

Xi'an

Close

Xi'an

Close

Zagabria

Close

Zagreb

Close

Zamalek, Cairo

Close

Zamalek, Cairo

Close

Zhuhai

Close

Zhuhai

Close

Zurich

Close

Zurigo