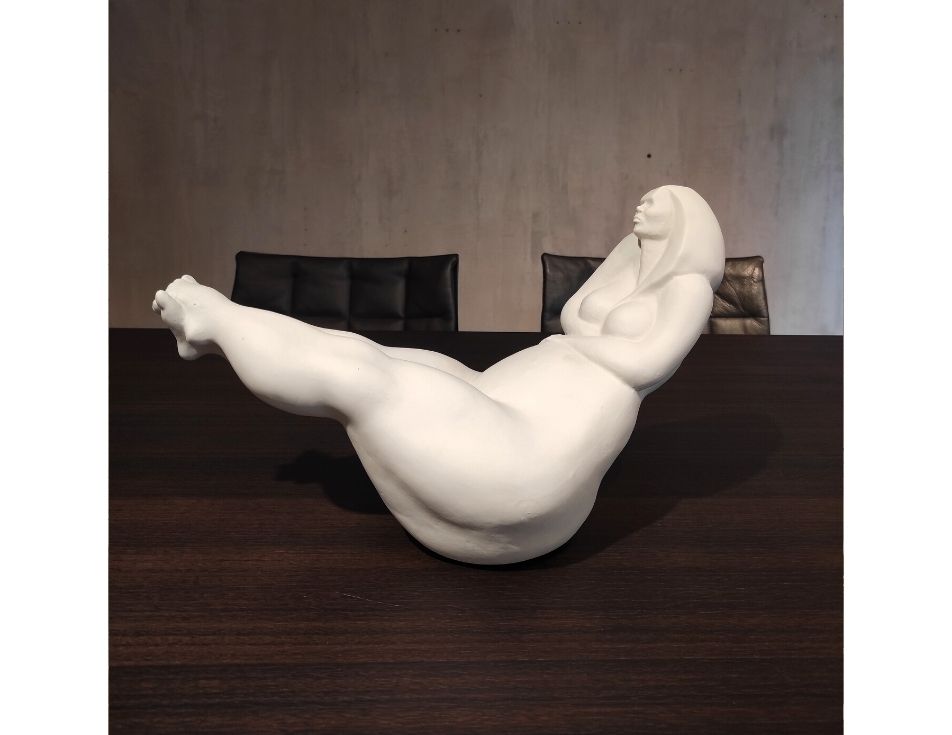 Perla 11 – Sculpture
€ 1.342

Info Request
VAT included. Shipping & Furniture Assembly services are excluded. &nbspPrivate Negotiation.
H 24 L 41,5 cm, biscuit porcelain
Artist biography:
Bruno Lucchi was born in 1951in Levico Terme, where he still lives and works. He studied at the Art Institute in Trento, completing his studies at the Magisteriu of Fine Arts in Urbino.
He has exhibited in 150 solo and over 400 group exhibitions since 1991. All were held in the most important public and private venues and in prestigious Italian and foreign art galleries. His research embraces materials such as bronze, semire, porcelain, corten steel and mosaic. His fear is that his works will become ornaments. Common pieces of furnishing arranged without care, without respect for their astral and sacred nature, for their vocation as witnesses of an elsewhere which man is nostalgic for but has no memory of. For this reason, Bruno Lucchi's figures live on pedestals that isolate them from men so as not to interrupt their dialogue with the energies of creation. These figures do not live without space. Because they are daughters of the four elements. The air and earth that form them, the fire that bakes them, the air and light that pervade them.